Customers expect connected and personalized experiences throughout almost every interaction and especially now in post-pandemic retail environments. How can you best meet these expectations and increase customer loyalty?



Expectations for Experience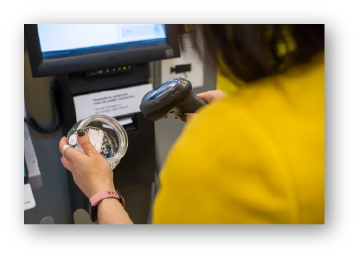 Using self-service, mobile, and contactless technologies have become a competitive advantage in a post-pandemic retail environment. And - Creating Customer Experience (CX) - meeting your shoppers where they are is a necessity.

The pandemic inherently thrust traditional in-store customers
to adopt technology and new ways of shopping to meet their family's needs and their own, safely and securely. Post-pandemic research shows that even the most steadfast traditional shoppers will continue to use a blend of in-store and digital online grocery shopping and ordering.
Getting It Right vs. Right Now
Choosing the right technology partner and implementing the "right-sized" technology plan for your store can ensure your success now and in the future. DUMAC partners with NCR to help simplify store technology solutions, upgrades or changes, and investments based on your customers' expectations and your store's requirements - on your budget and time.

CX Considerations
Here's an insightful, quick-read article from industry technology leader NCR Corporation complete with survey results on how and why you should be:
Using Self-Service Technologies as a Competitive Advantage


Be Sure to Drop a Comment Below!
We would love to know what your experiences have been and what you are continuing to see for your store:
What shifts in customer behaviors or customer requests have you noticed?

And which do you think are here to stay?

Which types of self-service technologies have been requested or adapted by your customers?

What new technologies did you implement in the last year as a response?