There was a point when technology and innovation were the only disruptors to the retail space. To say the COVID-19 Pandemic has been THE major disruptor to retail and the overall economy is likely the understatement of 2020 - and quite possibly for the foreseeable future. It has also proven to be a major disruptor to the anticipated technology spend and budgets for independent grocers and retailers who experience an increasingly competitive landscape and tight, thin margins to begin with.
While it has been reported grocers were looking to increase their technology spend by 3-4% in 2020, many are now needing to reconsider their priorities - not only based on budget, but timing, priority, and health and safety due to the increase in COVID cases that reach new reported highs almost on a daily basis.
Good for Grocers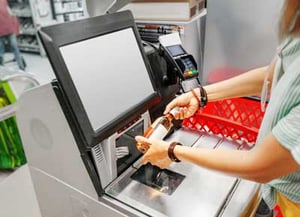 Although mandatory restaurant closures and the 50% density restaurant capacity mandates have been devastating both to the restaurant industry and to the overall economy, the small silver-lining effects have been good for grocers as more people eat at home. Consumer behaviors have been molded by the pandemic to cook more, to seek out healthy options, and also rely on grocery stores for grocerant and healthy, prepared meal options that local independents typically provide. Retail reports suggest this will not change anytime soon. During the onslaught of COVID, it became evident how important local independent grocers and convenience stores are to their surrounding communities.
Safety in Self-Checkout - and Impact of Labor Shortages
Shoppers' preferences have changed significantly - especially their desire to remain safe while shopping which continues to be an overriding concern as the country re-opens.

While access to self-checkout was increasingly expected by shoppers pre-COVID, simple, seamless, and now safe top shoppers' list of in-store checkout experience must-haves. Enhancing the customer experience to provide a faster, more secure experience also top retailer's lists of why self-checkout is critical.

Consumers are taking every precaution to protect themselves and their families. For consumer health and safety and for the health and safety of grocery employees– it has become imperative stores provide self-checkout as a priority solution among the additional safety precautions being implemented in store.

According to a recent consumer survey: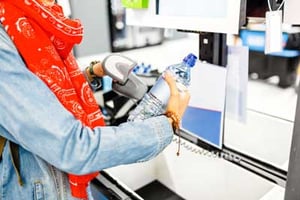 87% of shoppers would prefer to shop in stores with robust self-checkout options
More than two-thirds of consumers are NOW USING self-checkout to pay for groceries.
Once viewed as a negative aspect of deploying self-checkout, replacing labor is now another critical factor in favor of implementing the lanes. Your
front-line workers are critical to ensure your business remains open and operational. Expectations for business owners are even more heightened – that you must maintain a sanitized, safe environment not only for your shoppers – but especially for your team members. The least amount of close contact employees have with shoppers, the more it may help them stay healthy as well as believing they are working in a safe environment. Elevating your best, attentive team members to self-checkout lane attendants will further ensure that the lanes run smoothly, social distancing mandates are maintained, and while ensuring the stations are cleaned and sanitized after each use is highly visibly to your shoppers increasing loyalty and return visits.
Grocers Adjust Their Models - Positive Investment and ROI
Technology will continue to play a major role in the "new" normal as the country progresses through the pandemic. The investment in Self-Checkout is certainly a commitment, however in today's retail environment it is also a necessity. While recent reporting focuses mainly on e-commerce, mobile shopping, curbside pick-up, and delivery options, Independent grocers must consider a mix including replacing EOL products, scalable in-store technology that directly integrates with their POS systems.
Based on shopper demand and expectations, technology solutions providing efficient in-store shopping and self-checkout solutions will be critical to business operations and will need to be a focus for budget considerations as well.
Fast and Efficient vs Smaller Basket Size
While shoppers look to self-checkout to control their own safety, store owners look to self-checkout for efficiency and to also minimize interactions to protect their front-line workers.
Studies and statistics have shown that although shoppers will use self-checkout not only for more control, but for less interaction. Although basket sizes may be smaller, and inventory and restocking pressures are a factor, consumers are electing to shop more often and local based on in-store experience and efficiency. At pandemic peak, news footage and store owners reported checkout lines wrapped around the store perimeter. With social distancing of 6-feet remaining in effect for the foreseeable future, an additional advantage of self-checkout is ensuring fast, seamless shopping, and minimizing lines while increasing distancing.
DUMAC has partnered with NCR Corporation to provide industry insights and the advancements in self-checkout technology. We work with you to assist with selection, implementation, footprint, configuration, best practices (including labor), and help to determine return on the investment for your store.
If you would like additional information, explore best practices, and the differentiator it provides to you as an independent grocer, Please contact us to