Self-Service Technology Continues to Take Off!🚀
Hutchinson Oil Company/Hutch's Self-Checkout roll-out began this week at C-Store #109 in Elk City, OK! #TeamDUMAC was on-site to implement NCR Corporation's Fastlane Self-Checkouts!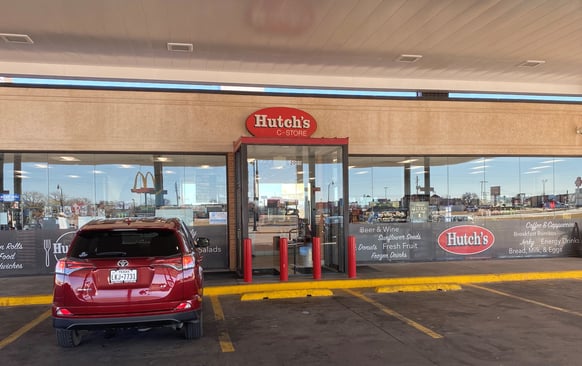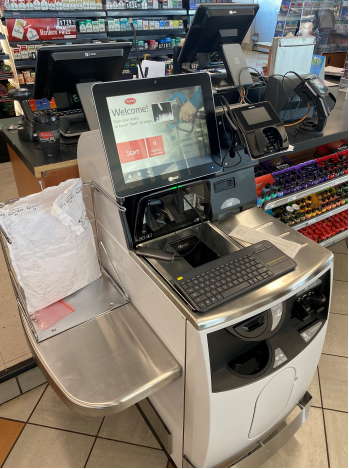 With several of Hutch's C-Stores operating as 24-hour locations, Self-Checkout is an optimal solution to enhance customer experience by providing a quick-trip checkout option for customers.
Founded in 1969 by Ross Hutchinson, Hutchinson Oil Company/Hutch's is family-owned by David and Linda Hutchinson and is a growth-oriented company full of passionate team members who treat customers like family. Hutch's has grown to consist of 20 Convenience Stores and Truck Stops throughout Oklahoma and Kansas offering varied amenities, including our Hutch's Deli, CNG, Phillips 66, Truck Access, Showers, Diesel, Bulk DEF, and ATMs.

Hutch's promotes quality and integrity in every aspect of its business and strives to be the employer of choice. Hutch's operates to serve each and every customer by providing outstanding service, with the goal every customer leaves happier than when they come in.

Hutch's gives back with a purpose to invest in the surrounding communities supporting organizations such as the Salvation Army, Alzheimer's Association, American Cancer Society, United Way, and local schools and education foundations. Additionally, Hutch's runs a program where all team members are encouraged and called upon to help those within their community through various volunteer opportunities.
Self-Checkout technology is a great solution for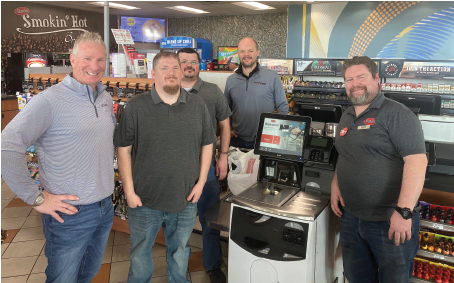 Convenience Fuel and Retail stores to provide
a quick-trip option for your customers - especially as labor shortage issues persist. Self-Checkout helps to keep your customers' trips fast and convenient by getting shoppers in, out, and back on the road with fuel and food offerings, snacks, hydration, or caffeinated! The Elk Hill location will be adding several more Self-Checkout units and Hutch's will continue implementing in additional locations as well.
Learn more about C-Store #SCO solutions and what's new and possible with the DUMAC and NCR Corporation CFR C-Store Technology Solutions by clicking here.

DUMAC extends a very big congratulations to our partner Hutch's! Thank you for trusting DUMAC as your technology and on-site installation partner.