Caledonia Marketplace Installs NCR Corporation's Fastlane Self-Checkouts with Mobile RAP

Located in beautiful Caledonia, NY - just southwest of Rochester, Caledonia Marketplace proudly
serves the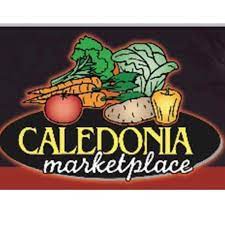 area with an "old fashion" hometown market feel with amazing service, offering a wide range of high-quality products. Caledonia Marketplace is known for fresh Meat Cut In-Store Daily, Cake Decorating for All Occasions, fresh-made Italian Sausage, and catering options including special pricing available for large orders.

Fast, easy and convenient — were some of the early shopper reviews of the store's self-checkout transformation.
Todd Irwin, store owner, decided to remove (only) one traditional lane near and in front of the store's service desk. A two Self-Checkout pod fit in the same space as the single traditional lane, capitalizing on the space and more than doubling the transactional capacity of the traditional lane. "That way, if a customer needs assistance with a transaction or service, the associate at customer service can step in immediately to help," Todd indicated. "The self-checkouts are both cash and card and have already helped reduce checkout congestion during peak hours."

"This also addresses the misconception that self-service checkout options remove the 'customer service' aspect retailers pride themselves on offering versus large chain stores," explained Tyler Monnat, senior account manager for DUMAC. "This helps the store leverage their most important asset - their team members - to assist customers in a more focused capacity."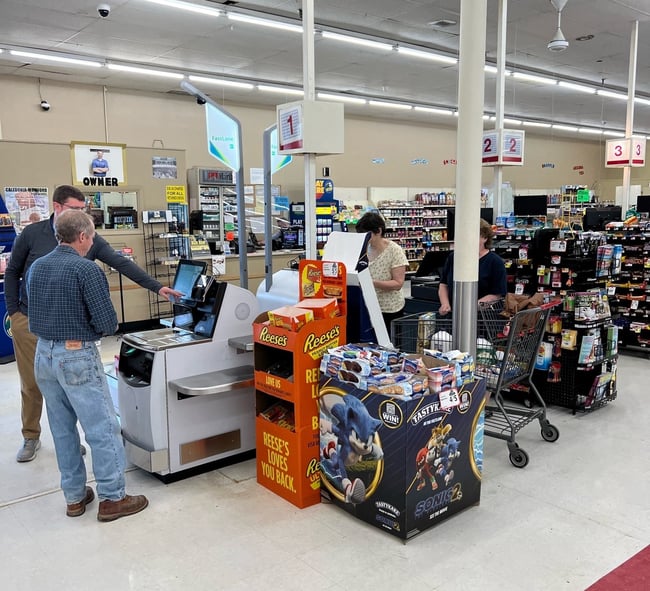 The store also opted for the NCR SelfServ™ Checkout Remote Attendant - or Mobile RAP. The Mobile RAP application provides a user interface that can run on android mobile devices through a wireless connection. Mobile RAP allows employees to easily and remotely assist customers quickly, as needed and no matter the intervention type including lane monitoring or typical interventions such as key in a product code or void an item.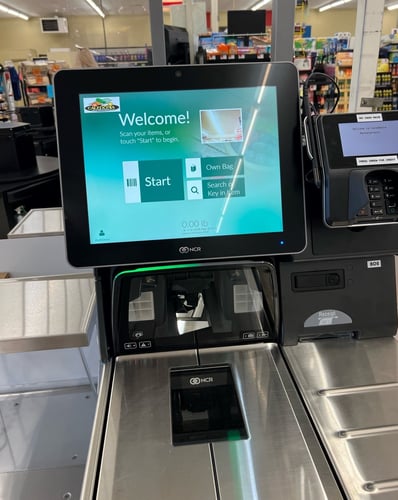 Installing self-checkout helps businesses reduce operating costs, alleviates long wait times, and helps customers get in and out when they have smaller basket sizes. Perceived as an investment, new self-checkout technology has become more affordable and convenient for small and midsize retailers.
A long-time technology partner, Caledonia Marketplace runs DUMAC's RORC point-of-sale software. DUMAC extends a very big congratulations to our partner! We greatly appreciate your continued trust as we help support your store's technology with both RORC and now Self-Checkout!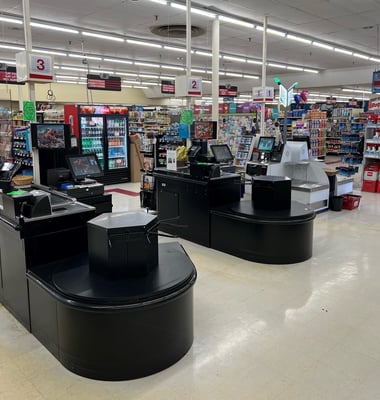 Learn more about #RORC POS, #SCO solutions, and how #TeamDUMAC can help you offset the stress of Labor Challenges while future-Proofing your store with innovative Technology solutions by clicking here!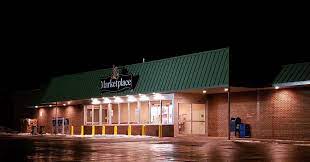 #DYK - Fun Facts! We loved learning about Caledonia and the interesting history:
Located between beautiful Canandaigua Lake and the Niagara River, Caledonia was originally a stopping point for the Senecas and has historically been an important resting place for travelers as they explore the beautiful Finger Lakes Region.

Caledonia was established in 1864 and purchased by New York State in 1870. Caledonia's is the oldest Fish Hatchery in the Western Hemisphere. It was created by Seth Green - known as the father of fish culture - who pioneered the use of hatcheries to rear fish.