This week, #TeamDUMAC was informed that we achieved top CFR sales with NCR Corporation!

We could not be more honored and thrilled with this achievement made possible through our longstanding, strong partnership with NCR!

Thank you Tim, Chris, and Brent for making the trip and for your continued support. We are truly proud to be an NCR Platinum #ChannelPartner aligned since our inception over 68 years ago!
Learn more about how DUMAC partners with NCR to Future Proof your Store with innovative Technology solutions from Forecourt to inside by visiting our CFR/C-Store Solutions Page! Drop us a note in the comments as to how we may be able to help you!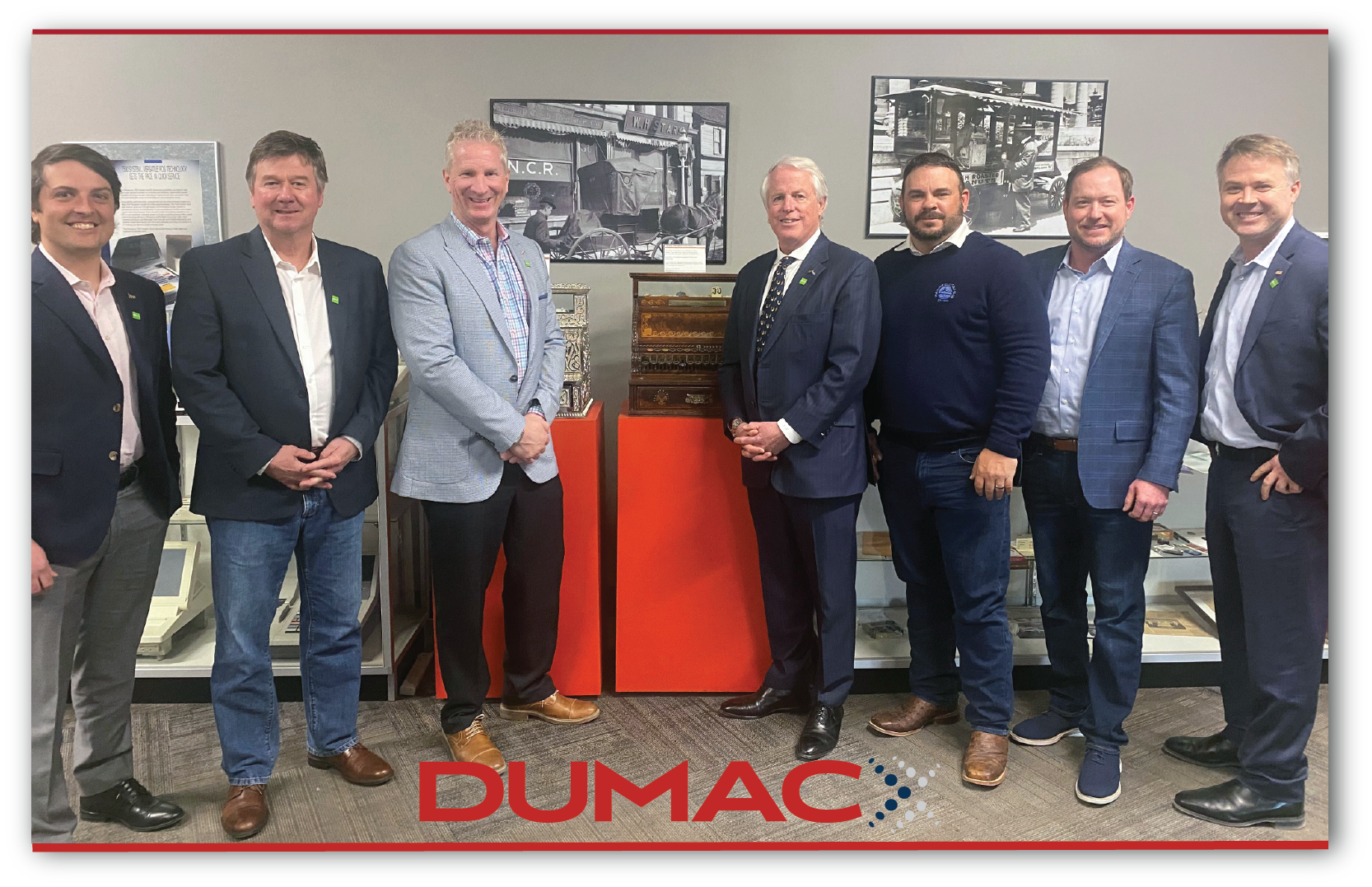 #WeLoveOurPartners #partnersmakemorepossible #greatpeople #ConvenienceStore #Fuel #CStore #RPOS #OPTIC #SelfCheckout #SCO #POS #POStechnology #EMV #EMVReady #data #retailtechnology #inspired #innovate #focused #support #solutions #TeamDUMAC #BeSafe #StayHealthy

(Please note: Strict CDC protocol is continually practiced by DUMAC, our Team Members, and our partners/visitors. Social Distancing was followed along with Face masks worn throughout the visit; facemasks were only very briefly and temporarily removed for the one photo.)