DUMAC was thrilled to welcome Dirk Izzo, EVP & President & GM, NCR Hospitality, NCR Corporation to tour our corporate office and to meet our team!

Howard McCarthy, President & CEO, DUMAC; presented Dirk with a pair of Gold "DUMAC" cuff links as a symbol of our long-standing partnership dating back to the early 1940s. A replica of the cherished heirloom cuff links worn by company founder William C. McCarthy, the DUMAC cuff links serve as a representation of DUMAC's 70+ year history and operating as an NCR channel partner.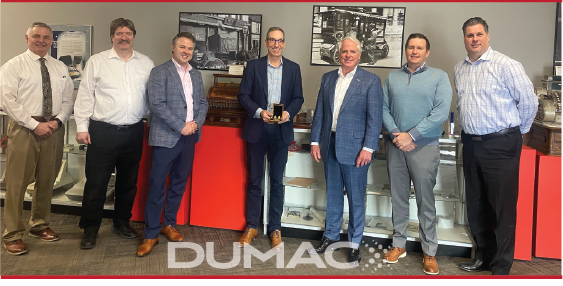 Dirk is responsible for developing simple and innovative solutions that run restaurants from end to end. He and his team are focused on delivering the next-generation software, hardware, and services that deliver what customers want when they want it.
Dirk also had the opportunity to tour the DUMAC museum; he was very impressed by several of the remnants of the NCR-DUMAC heritage: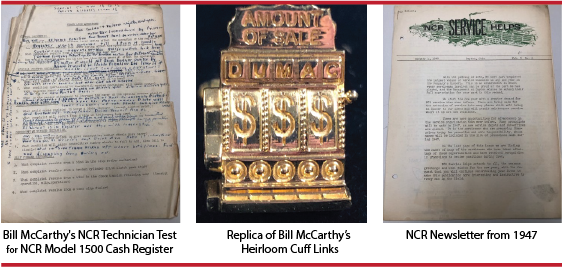 Thank you, Dirk, for a great visit and meetings today, making the trip to Syracuse, and your continued support!