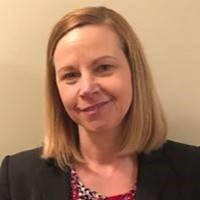 EAST SYRACUSE, New York – May 26, 2020 – DUMAC Business Systems, Inc., a leading provider of point-of-sale systems to the grocery, quick service, and convenience store industries, has appointed Lisa Cornish as Vice President, Finance. Lisa will lead the accounting team and be responsible for managing DUMAC's financial direction as well as supporting the organization's strategic goals as a member of the leadership team.
"We are thrilled to have Lisa join our team," said Mr. Howard McCarthy, President and Chief Executive Officer at DUMAC. "Lisa brings tremendous financial and strategic leadership experience and knowledge; I am confident her expertise will be incredibly valuable to DUMAC."
"I am excited to be joining DUMAC at such a pivotal point," stated Ms. Cornish. "I look forward to working alongside the talented team to establish a strong financial direction to position DUMAC for continued growth and success."
Lisa has over 20 years in the Accounting/Finance industry. Prior to joining DUMAC, Lisa held the position of Chief Accounting Officer for The Widewaters Group where she oversaw accounting, tax, and financial reporting for their property management and construction departments for over 100 entities. Lisa holds both CPA and CMA designations and received her MBA from Columbia College.
About DUMAC Business Systems, Inc.
DUMAC Business Systems, Inc. based in Syracuse, N.Y., is recognized as a leading solutions provider of point-of-sale software, hardware, and services to the independent grocery, quick-serve restaurant, and convenience store industries. Established in 1952, DUMAC has grown to over 300 employees, with over 75% of staff explicitly dedicated to in-house software development, customer service, and support.
For More Information, Contact:
Howard McCarthy
President And CEO
DUMAC Business Systems, Inc.